Main Page
From FranaWiki
Welcome to

Little Rock Renaissance

3,331

articles created by contributors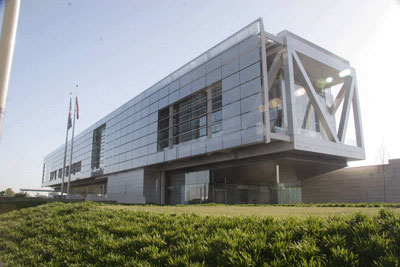 On November 18th, 2004, Little Rock capped a seven-year effort to bring the Clinton Presidential Center to Little Rock with the largest celebration ever hosted in the state of Arkansas. There were 40,000 invited guests, a performance by Bono and The Edge, and a gigantic fireworks display over six bridges spanning the Arkansas River. Foreign dignitaries, politicians, and celebrities came for the Library dedication ceremony, and all but one of the living United States presidents were in attendance.
The Clinton Library opening brought an additional investment of $1 billion to the historic River Market and Argenta districts, as well as vast amounts of visitors from around the world. Citizens, business leaders, and government officials have worked tirelessly to restore the luster of our downtowns on both sides of the river, adding beautiful streetscapes, waterfront attractions, urban lifestyle choices, and safe living spaces.
But how exactly did this library come to Little Rock? Who contributed to the downtown revitalization effort, and what challenges did they face? How have these changes contributed to the economic well-being of Central Arkansas generally? In January 2006 students in the Honors College at the University of Central Arkansas began a project to find out. This experimental wiki democratizes our heritage by preserving and reflecting on the memories of the people who made it happen, as well as important places, events, and signposts along the way.
Little Rock Renaissance needs your help in developing this electronic textbook ("e-text"). We want you to make public knowledge by making knowledge public. Sharing on the wiki is easy. The only thing you need to do is create a login. We'll approve you as an editor. Consider using your real name as a username; we want to credit your contributions on the front page, and we want you to see the pictures. Or simply browse through the wiki and be amazed at what you didn't know about the rebirth of the Little Rock metro area.
Where to start exercising your curiosity? We recommend the pages on the Clinton Presidential Center, the Little Rock River Market, and the Argenta Historic District. Then surf over to pages on specific attractions like the Arkansas Arts Center, Historic Arkansas Museum, or Little Rock Zoo. Check out the subject page on restaurants, and then make a reservation at one of the many local hotels to attend Riverfest or the Arkansas Literary Festival, watch the Arkansas Travelers play ball, or see the Inland Maritime Museum. Let's get connected with our community and our heritage and enrich our experience of the Little Rock Metro area in this collaborative enterprise!
Featured article

The Central Little Rock Urban Renewal Project began in 1961 as a joint effort of the Urban Progress Association, the Little Rock Housing Authority, Downtown Little Rock Unlimited, the City of Little Rock, and local architects. The Central Litle Rock Project became a national model for urban revitalization in the 1960s. LRHA executive director Dowell Naylor Jr. was the central figure in the Central Little Rock Project.

Did you know?

Ozark Softscape was a software company based in Little Rock, Arkansas. The company was run by programmers Bill Bunten, Dan Bunten, Jim Rushing, and Alan Watson. Ozark Softscape made games for Electronic Arts in the 1980s. These games included M.U.L.E. (1983), The Seven Cities of Gold (1984), Heart of Africa (1985), Robot Rascals (1986), and Modem Wars (1988). The company operated out of a house in the Broadmoor neighborhood at 27 Lakeshore Drive.

In the news

The Arkansas Game and Fish Commission has opened its fourth nature center, a $8.5 million facility located in the city's River Market District. The Witt Stephens Jr. Central Arkansas Nature Center is located on 3.4 acres on the bank of the Arkansas River and down the street from the Clinton Presidential Library. The 16,232-square-foot facility was named for Stephens, a former commissioner who pushed for the state's conservation sales tax in 1996. Read more

This month in history

1948 - On June 20, 1948, plans for the Center Theater at 407 Main Street in Little Rock were made public. The Center Theater was built on the site of the old Royal Theater. Read more about it here.

1899 - The Rock Island Bridge was constructed by the Choctaw and Memphis Railroad, which received a contract for the bridge on March 21, 1899. More from the timeline

Project Collaborators
Team Leader, Oral History Methods: Phil Frana [pfrana at uca dot edu]
Administration, Grantmaking, Professional Best Practices: Amanda Allen
Video Production: Eric Deitz
Administrative Assistant: Blake Bowman
Production Assistant: Allison Yocum
Photography: James Hyde, Casey Gambill, Megan Davari, Amanda Allen, Allison Hogue, Nathan Smith, Katy Simers, Wade Fuqua, Nathan Scarborough, Spencer Smith, Austin Keaster, Elizabeth Youngblood, Caroline Borden, Elizabeth Housley
Interviews: Courtney Bennett, Ben Dobbs, John Greene, James Hyde, Adam Lucas, Ryan Morrow, Fabia Bertram, Blake Bowman, Nicholas Coelho, Megan Davari, Casey Gambill, John Lenehan, Jeremy Morgan, Allison Yocum
Wiki Administration: Thomas Bertram
Knowledge Engineer: Megan Davari
Wiki authors: David Adams, Saroj Adhikari, Marybeth Allinson, Bekah Baugh, Natalie Bergstrom, Fabia Bertram, Thomas Bertram, Caroline Borden, Blake Bowman, Nicholas Coelho, Megan Davari, Tyler Floyd, Sarah Fodge, Rebecca Harvey, Matthew Hill, Casey Gambill, Divy Goel, Michael Hinds, Katelyn Johnson, Austin Keaster, Genevieve Kimbrough, Brandon King, Lauren Knetzer, John Lenehan, Katie Matthew, LeeAnne Maxey, Carlos Merino, Jeremy Morgan, Maegan Murphy, Patricia O'Neal, Desiree Paulhamus, Brannen Payne, Tim Peterson, Caitlin Porter, Micah Ray, F. John Rickert, Hayley Sebourn, Mark Senia, Kendra Stuart, Stephanie Sun, Robbie Toombs, David Wilkins, Allison Yocum, C. Rutledge Wilson, Geoffrey Wright, John Zagurski
Other links of interest
---