Chester Ashley
From FranaWiki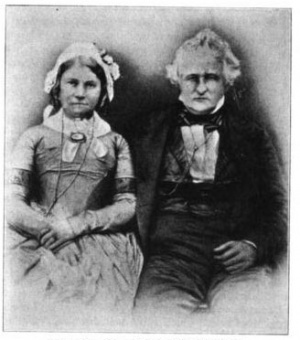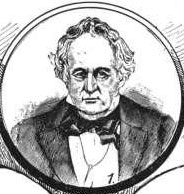 Chester Ashley (1791-1848) was a pioneer lawyer and a U.S. Senator from the State of Arkansas.
Ashley was a wealthy landowner in the Arkansas owing in part to his purchases of New Madrid certificates to Little Rock public lands granted by the federal government to settlers relocated after the New Madrid earthquakes of 1811-1812. Ashley was not an original holder of certificates, but instead purchased them from speculator William O'Hara in April 1821. O'Hara's certificates were at the center of a legal dispute with rival claimant William Russell, who derived his claim from first settler William Lewis. Ashley eventually lost the case in June 1821 in the Superior Court of the Territory of Missouri. Many of the town's buildings created by the New Madrid certificate holders were pulled several blocks to land not owned by Russell.
Ashley practiced law for some time with both Robert Crittenden and George Watkins. He served as counsel to John Bowie in the infamous matter of the Bowie land claims, and as director of the Bank of the State of Arkansas. Ashley also owned a number of slaves. He was elected to the U.S. Senate in 1844 as a Democrat after the death of William S. Fulton, and served until his death in 1848.
Albert Pike is said to have remarked: "[Ashley] was a remarkable man of great distinctness and individuality of character. He had been a close student in his youth, and was well read up in history and literature. In addition to great strength of mind and uncommon versatility, he had other decided advantages over most men. His memory was almost infallible in its accuracy. He seemed never to forget a name or a face, and toward the close of his life his circle of acquaintance was enormous. Dates, names of cases and their contents, details of every kind seemed to be stereotyped in his mind. He was essentially a man of the spoken word. I do not think that he ever wrote anything but briefs and law and business papers, all of which he prepared with great skill. In the trial of the most intricate causes he rarely used pen or pencil.
"Always self-poised and self-possessed, he had constant control of all his resources in every emergency. He was such a close observer that nothing seemed to escape his attention. He had an iron constitution, and was a very hard worker; hut as he transacted business with unusual accuracy and dispatch, he found time for social enjoyment, and kept up a very general acquaintance with all kinds of people. He had a few friends whom he implicitly trusted, and toward whom he was perfectly loyal, besides a pretty numerous following of admirers. His domestic attachments were peculiarly strong. Although in his day the journey from Little Rock to the national capital was slow and arduous, yet when he went to Washington he was always accompanied by his family. His habits were regular and temperate, and he took good care of his health. He displayed much versatility and unwearied activity. As a financier his success was remarkable; everything that he touched seemed to turn to gold. He lived in very close touch with the world, and always knew what was going on around him. His business transactions were extensive, but he never allowed them to interfere with his professional duties.
He was profoundly read in the law; and though very quick, alert and self-possessed, he never entered the court room without the most mature preparation. He had great skill in the examination of witnesses, and in the trial of causes. In the court room he was always courteous in a marked degree. He was a favorite with the courts because his demeanor was always deferential and respectful, and because he always kept absolute control over his temper, and never became angry or excited; never wasted the time of the court in trifles, or indulged in long and useless harangues. He was a hearty laugher, a good talker, genial in conversation, and most companionable. He had a keen sense of the amusing and the absurd. Whenever lawyers got together he was always the life of the party, and thus he was very popular both with the bar and the bench. He was a fluent speaker, and as a debater and dialectician I do not know that he had a superior. In his habits he was liberal and generous, and his integrity was unquestioned."
Ashley granted land for the establishment of Little Rock's Mount Holly Cemetery, the so-called "Westminster Abbey of Arkansas," as well as to the Diocese of Little Rock for the establishment of the Old French Church (now the Cathedral of St. Andrew's). Ashley County bears his namesake, as do Little Rock's Chester and Ashley streets.
Personal life
Ashley was born to William Ashley and Nancy Pomeroy on June 1, 1791, in Amherst, Massachusetts. His family relocated to Hudson, New York, in 1797. Ashley attended Williams College in Massachusetts, graduating in 1813. He completed a law degree at Litchfield Law School in Connecticut in 1814. Ashley practiced law in Hudson, N.Y., Edwardsville, Illinois, and St. Louis, Missouri, before moving to Little Rock, Arkansas in 1820 on the advice of William Russell. He married Mary Watkins Worthington Elliott in 1821. The Ashleys had two sons: William E. Ashley and Henry C. Ashley.
The Ashley family lived in a 1820s-era Colonial-style mansion on East Markham Street between Cumberland and Scott streets (Block 33). The mansion was once descried as "the scene of many of the most brilliant social functions of the times." In 1863 invading Union troops made the mansion the headquarters of their operations.
The mansion was torn down in the 1920s. The foundation of this mansion, called the Chester and Mary Ashley House, was uncovered and documented in an archaeological dig preparatory to the construction of the Heritage Center East and West in 1984-1985.
Ashley is buried at Mount Holly Cemetery.
References
U. M. Rose, "Chester Ashley," in Publications of the Arkansas Historical Association vol. 3 (Fayetteville, AR: Arkansas Historical Association, 1911), 47-73.
External links