Jacob Pyeatt
From FranaWiki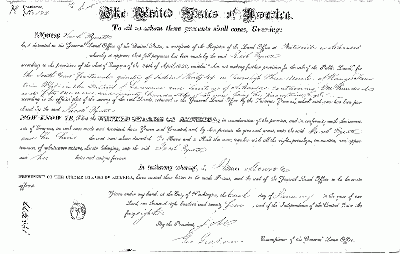 Jacob Pyeatt was an early white settler in what became Pulaski County, Arkansas. Pyeatt traveled from the Carolinas through Kentucky to Memphis with his brother James Pyeatt, eventually settling on Crystal Hill near modern Maumelle in 1807. The site became the permanent settlement of Pyeattstown in March 1812. The town grew to 150 inhabitants by 1819. Other early settlers at Pyeattstown included William Lockwood, Jonathan Pharr, the Reverend John Carnahan, Edmund Hogan, and the French speculator Louis Brangiere. The site is now part of the Maumelle Country Club.
Jacob Pyeatt became a river ferry operator. (His brother made his living as a farmer.) At first Pyeatt used a large skiff to transport passengers across the Arkansas River. Horses swam alongside the boat on the downstream side. Carriages were dismantled and carried across the river in pieces. He later acquired a larger boat that was capable of transporting both horse teams and wagons. According to Reverend Carnahan, "This boat had a drop leaf at each end and a walkway on each side. When ready to start, men on these walkways with long push poles, went upstream, staying close to the bank. When at a proper distance, the push poles were laid aside and the men, one at each end with oars, gave the boat the proper angle against the current, reached the opposite landing."
Pyeatt moved to Cadron Settlement in 1815 with his wife Margaret Finley, a north Irish immigrant he met at a inn in Charleston, S.C. She died in 1822. Pyeatt was the Pulaski County coroner from 1818 to 1821.
References
Alfred E. Carnahan and Susan Carnahan Cruse, "The Pyeatts and Carnahans of Old Cane Hill," Bulletin of the Washington County [Arkansas] Historical Society, Bulletin #8, 47.
Dallas Tabor Herndon, Centennial History of Arkansas (Chicago: S.J. Clarke Pub. Co., 1922), 164, 797.
"Margaret Pyeatt (obituary)," Arkansas Gazette, January 21, 1822.
George H. Odell, Stone Tools: Theoretical Insights into Human Prehistory (Springer, 1996), 192, 196-202.
Josiah Hazen Shinn, Pioneers and Makers of Arkansas (Genealogical Publishing Co., 1908), 47-48.
External links