City of North Little Rock
From FranaWiki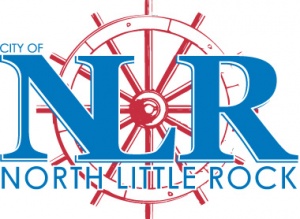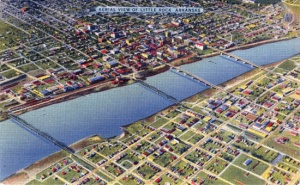 The City of North Little Rock is a public entity that governs North Little Rock, Arkansas. City government is divided into a number of departments, and led by the North Little Rock Mayor's Office and the North Little Rock City Council.
The City of North Little Rock has been housed in North Little Rock City Hall since 1914.
Departments and Other Offices
History
North Little Rock was originally known as Argenta, the name now given to the downtown district of the city. Argenta became part of the City of Little Rock in 1890 and was briefly known as its Eighth Ward. North Little Rock was founded nearby in 1901, and in 1904 the Arkansas Supreme Court gave the town permission to annex the Eighth Ward. The city was known as Argenta until 1917 when it adopted the new name of North Little Rock.
North Little Rock became a prominent downtown player in 1999 with the opening of the 18,000 seat ALLTEL Arena. Other downtown highlights:
Transportation Infrastructure
North Little Rock is located at the junction of Interstate 30 and Interstate 40. On the eastern side of the city I-40]] intersects with Arkansas Highway 440/I-440, Arkansas Highway 161, U.S. Highway 67, and Arkansas Highway 107. On the west-central side of the city I-40 intersects with Arkansas Highway 365/Arkansas Highway 176. U.S. Highway 70 enters the city from Lonoke to the east, passing through downtown and crossing the Broadway Bridge into Little Rock. Arkansas Highway 165 enters the city from the southeast from England. Arkansas Highway 100 connects East Broadway to East Riverfront Drive downtown.
The city is served by the Union Pacific Railroad from the northeast and northwest. The Arkansas Midland Railroad enters the city on two lines from the east and southeast. The headquarters for Union Pacific in Arkansas is located at the Downing B. Jenks Locomotive Repair Shop in North Little Rock. The company's second largest freight car hump yard is also located in the city. The city is also served by the North Little Rock Airport.
References
External links