Old State Capitol
From FranaWiki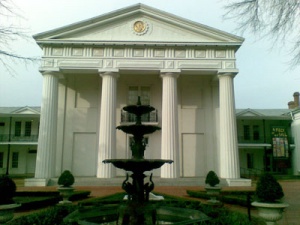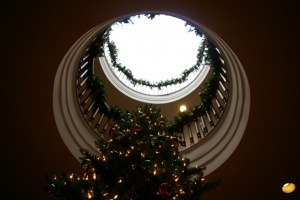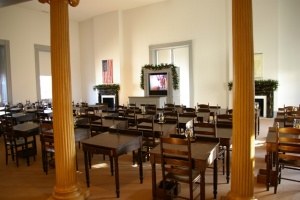 The Old State Capitol, or Old State House, is the oldest surviving state capitol west of the Mississippi River. The Greek Revival capitol building was designed by Kentuckian Gideon Shyrock. It became the official seat of government in 1836 when Arkansas was admitted as the 25th state, although the building was not complete. Much of the construction process was performed by slaves, such as the making of bricks. The building was completed in 1842.
The building is located approximately one mile east of the present Arkansas State Capitol, which became the new seat of government in 1911. The Old State House was used for a variety of purposes after the capitol was moved, such as a memorial site and a meeting place for political groups. In 1941, largely through the efforts of the Arkansas Federation of Women's Clubs, it became a museum by an act of legislature and remains so until this day. The Old State Capital building is now part of the Old State House and Historic Arkansas Museum complex.
The Old State House has stood witness to many historic moments, including the swearing in of Arkansas' first governor, the decision to secede from the Union in 1861, and William Jefferson (Bill) Clinton's 1992 and 1996 election-night celebrations.
References
Ray Hanley, Little Rock (Arcadia Publishing, 2007), 13-14.
External links