Joseph Brooks
From FranaWiki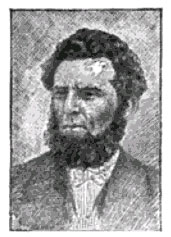 Joseph Brooks was a Methodist minister and Republican. At the end of Reconstruction in Arkansas, Brooks faced off with Republican Elisha Baxter in the gubernatorial election of 1872. The election crisis is known in American history as the Brooks-Baxter War.
Baxter was elected and inaugurated on January 6, 1873, but found himself in U.S. Circuit Court accused of fraud by Brooks and a coalition of Republican party representatives. The Pulaski County court agreed, declaring Brooks the next governor of the state. Both sides immediately began raising militias numbering around 2,000 men. Baxter was eventually exonerated by President U.S. Grant and seated, but he lost his seat in November 1874 when a convention drew up a new state constitution.
References
The National Cyclopaedia of American Biography: Being the History of the United States as Illustrated in the Lives of the Founders, Builders, and Defenders of the Republic, vol. 10 (J.T. White, 1900), 189.
External links