Arkansas Game and Fish Commission
From FranaWiki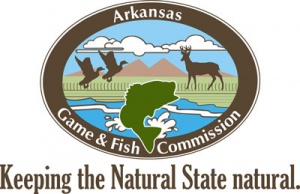 The Arkansas Game and Fish Commission is an independent division of State of Arkansas government founded in 1944. The commission began creating lakes in the state to meet the renewed interest in recreational fishing in 1951 with the creation of 6,700 acre Lake Conway just north of Little Rock.
The commission operates the Witt Stephens Jr. Central Arkansas Nature Center located between the Arkansas River and the Museum Center in the River Market district of downtown Little Rock. The Game and Fish Commission also is involved in the restoration of what is to be called the William E. "Bill" Clark Presidential Park Wetlands on 13 acres of land near the Clinton Presidential Library.
References
Arkansas Game and Fish Commission, Arkansas Wildlife: A History (Fayetteville: University of Arkansas Press, 1998).
External links