D. R. Wing
From FranaWiki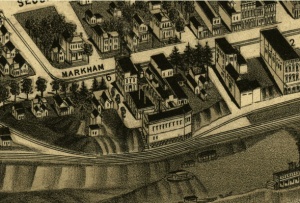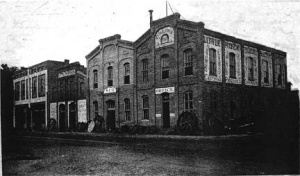 | | |
| --- | --- |
| Street View of the Jacimore Building in 2009 | |
D. R. Wing was a nineteenth century harness manufacturer and machinist in Little Rock, Arkansas. He was the original owner of D. R. Wing & Co., later called the Little Rock Foundry and Machine Shops.
Wing was a native of Oswego, New York. He became a machinist's apprentice at the Lake Ontario Iron Works, and in 1858 began a lengthy journey through the South, stopping in places like Richmond, Virginia, and New Orleans to tour the local foundries. He then decided to seek his fortune in Central America, and traveled to the Yucatan, British Honduras, and Spanish Honduras. He worked the placer mines of Olancho for a time before returning to the United States and joining the Western & Atlantic Railroad in Atlanta, Georgia, as a machinist.
In the winter of 1868 Wing relocated to Little Rock to serve as master mechanic for the Memphis and Little Rock Railroad. After five years he moved over to the Little Rock and Fort Smith Railroad to serve as master mechanic for another four years. At the end of this time he founded molding and machining firm D. R. Wing & Co. with C. E. Stephens. The foundry and machine shop location in downtown Little Rock is now called the Jacimore Building.
References
Goodspeed's History of Pulaski County, Arkansas (1889).
External links