Arkansas Democrat
From FranaWiki
The Arkansas Democrat is one of two newspapers published under that name in the state of Arkansas.
First Arkansas Democrat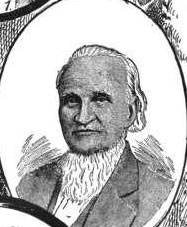 The first Arkansas Democrat was published by William E. Woodruff in the 1840s. In 1819 Woodruff had successfully become publisher of the first newspaper in the Arkansas Territory at Arkansas Post. When the territorial government moved to Little Rock in 1821, Woodruff moved his printing operation to the new seat of government. In 1846 Woodruff established the Arkansas Democrat newspaper in Little Rock in opposition to the Gazette newspaper he had established and then sold. He eventually bought back the Gazette and combined the two newspapers into the Arkansas State Gazette and Democrat.
Second Arkansas Democrat
The second Arkansas Democrat newspaper was founded in 1878 by the Arkansas Democrat Company. In the late nineteenth century the president was James Mitchell, the vice president G. C. Naylor, the secretary-treasurer W. W. Mitchell. In addition to producing the newpaper, the company served as a general printer, book binder, and stationer. Offices of the company were located at 214-216 East Markham Avenue.
From about 1985 to 1991 the Terminal Building on the 500 block of East Markham housed the printing presses of the newspaper. The Arkansas Democrat-Gazette was formed in October 1991 from the acquisition of the Arkansas Gazette by the Arkansas Democrat.
References
External links