Systematics
From FranaWiki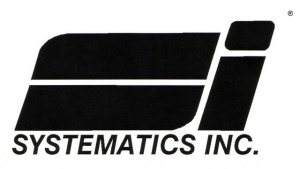 Systematics Inc., a former Little Rock, Arkansas, software company, was once the "nation's leading supplier of data processing services for the commercial banking industry." Systematics competed in the data processing financial services sector of the market against MTech Corporation, First Financial Management Corporation, and Fiserv.
Company Origins
Systematics was founded by Hope, Arkansas, native Walter V. Smiley. Smiley had graduated from the University of Arkansas at Fayetteville with a master's of business administration and worked as a salesman after graduation for IBM in St. Louis, Missouri. Remembered Smiley later, "I didn't like the pressure of the commission and the performance goals, because I was much more interested in customers being able to use their machines effectively." Around 1965 he returned to Fayetteville as director of data processing services for the local First National Bank. The bank's daily volume averaged 10-12,000 transactions each day, a formidable challenge for the hardware and software then available. Other local banks faced the same daily challenges.
Smiley recognized an opportunity to help medium-sized banks acquire the software they needed to compete with smaller banks that contracted such services, and bigger banks that could afford to purchase their own data processing hardware. "The more we talked, it just became clear that if we could somehow get together and develop the software in one place, that would be a lot smarter than each of us trying to do it ourselves," he recalled. Smiley approached Jon Jacoby of Stephens Inc. in Little Rock with a proposal to found a start-up, and in 1967 Jackson T. "Jack" Stephens invested $400,000 in the venture in return for an 80 percent equity stake. Stephens, recalls Smiley, was "very supportive and believed in it from the very early days."
The company began formal operations in October 1968. The company initially provided data processing services to banks on a long-term contract basis. Early customers were William Kennedy of the National Bank of Commerce in Pine Bluff, Arkansas, and Pat Wilson at First Arkansas Bank & Trust in Jacksonville, Arkansas. Smiley also returned to his roots in later securing a contract from First National Bank in Fayetteville.
Company Growth in the 1970s and 1980s
The new company initially relied on IBM hardware and IBM-supplied software, cobbling together systems that were more reliable than similar implementations attempted in local banking.
When a friend in the banking industry moved to Michigan in the early 1970s, Smiley became aware of a national need for more robust banking software. Smiley opened an office in the Wolverine State, and then began hopping across the country, founding satellite operations in Salt Lake City, California, and the state of Kansas. A pronounced bias against hillbilly culture made selling high technology services outside the state difficult. "We got thrown out of an awful lot of banks," noted Smiley. "They just said, 'Hey guys, we can't turn the guts of our bank over to a bunch of guys from Arkansas.'" Still, Smiley won many contracts with his offhand brilliance and small-town friendliness.
The company began making money within months of its founding, and established profit margins averaging 10 to 15 percent in the 1970s. The company realized $13.3 million in revenue by 1977 and grew rapidly thereafter. At the end of the decade the company reported $36.3 million in revenue with a profit of $2 million. Growth and profits had begun to taper off at this point, and Smiley guided the company to a $35 million over-the-counter public offering in August 1981 to pay for a new suburban complex in west Little Rock. "We were out of space and were spread all over town," remembered Smiley. "It was not efficient." The stock sale defied expectations. "When we did a road show ... we would see people get up and leave the room to go buy the stock," remembered Smiley, "We knew how to explain what we were doing so that the average person could understand it."
In the early 1980s the company began licensing software directly to banks. Software licensing proved more difficult than selling stock. "The software business is a totally different financial model," remembered Smiley. "You get a huge glut of revenue on the front end, at a very high margin. But once you made that big pop, then you don't have that major ongoing revenue."
Despite the difficult transition, by the mid-1980s Systematics became the nation's largest supplier of data processing services to the financial industry.
John Steuri Takes Over as CEO
The chaotic revenue stream and difficulties with the transition to software licensing led Jack Stephens to recruit a new chief executive officer for the company in 1988. Stephens tapped IBM sales and marketing executive John Steuri and ordered him to "figure out a way to grow this into a nice big business." Company analyst Cato Carpenter at Alex Brown & Sons noted that the selection of Steuri marked the true arrival of the company as a national player. "He brings to the company a mindset that, 'We can be a billion-dollar company,'" wrote Carpenter.
Still with the company as chairman, Smiley resisted exuberant growth, noting, "I was probably more conservative in the sense that I felt that too much growth at the wrong time could damage the level of customer service." He soon stepped down, noting, "I don't think this is any kind of failure at all. ... When you let emotion drive an organization, you're doing a real disservice. ... I felt it was unfair to [Steuri] and was going to be very frustrating to me to continue to screw around with it, so I just left." Revenue and profits grew rapidly under the new CEO. In 1988 the company generated $32 million in profits on $255 million in revenue. Recalled Steuri, "We didn't have a problem growing that fast; there were plenty of business opportunities."
Regional telecom company ALLTEL had expressed interest in acquiring the company in the late 1980s, but found Systematics - trading at record levels - simply unaffordable. Recalled Smiley, "The only way you could make that merger work is if our stock price had gone down some." In 1990 the share price slipped from a high of $31 per share to $8.50 as the bloom came off easy profits. The company was acquired by ALLTEL on March 2, 1990, in a stock swap worth $528 million. The new private subsidiary of the ALLTEL company became known as Systematics Information Services and later ALLTEL Information Services.
The merger proved difficult. Remembered Smiley, "My concern always was whether a telephone company could mesh with a computer company," Smiley said. "And that turned out to be a real problem for them." Within five years a cadre of top management from Systematics had left ALLTEL. In 2003 ALLTEL Information Services became Fidelity Information Services, a subsidiary of Fidelity National Financial in a $1.05 billion deal. Said ALLTEL CEO Scott Ford at the time, "This sale is good for our core business. ... Hopefully this will allow us to more aggressively grow our core business." Fidelity Information Services is headquartered at the old Systematics campus in Little Rock.
Notable Employees
Hillary Clinton served at one time as the intellectual property lawyer for the company.
References
Mark Friedman, "Bank Data Pioneer Still in Business: Systematics' Founder Smiley Leading Family Tech Firm," Arkansas Business, October 29, 2007.
Monica Geran, "Tea-House in Little Rock," Interior Design, January 1, 1984.
Phillip H. Wiggins, "Data Services for Small User," New York Times, June 4, 1987.
External links