Stephens Building
From FranaWiki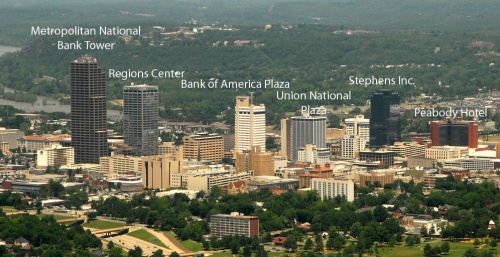 The Stephens Building is a twenty-five story office tower in downtown Little Rock. The tower, opened in 1985, was originally known as the First South Building and then the Rogers Building before being renamed the Stephens Building.
The Stephens Building was constructed by the Pickens-Bond Construction Company. The office tower contains 432,108 square feet of usable office space and thirteen elevator shafts. The base of the building is made of burgundy granite. A 740-space parking garage is across the street. It is surrounded by a number of historical landmarks, including the Capital Hotel, the Pulaski County Courthouse, and the Old State House.
The Stephens Building is managed by the Doyle Rogers Company, which operates out of the structure.
References
Evin Demirel, "His Projects Shape Capital City Skyline," Arkansas Democrat-Gazette, April 3, 2009.
External links