Pfeifer Brothers Department Store
From FranaWiki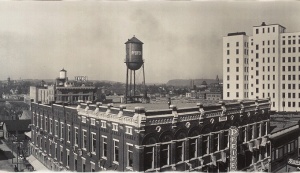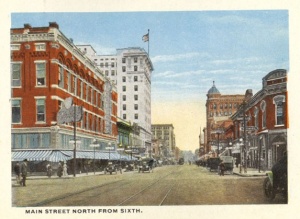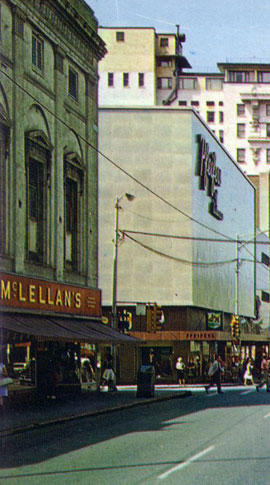 The Pfeifer Brothers Department Store at 514-524 South Main Street in Little Rock, Arkansas, is a Beaux Arts commercial building constructed in 1899 and enlarged and redesigned by architect Charles L. Thompson in 1912. The three-story building first housed the Arkansas Carpet and Furniture Company in the 1890s. In the early 1900s the building was occupied by the Jewish Pfeifer Brothers, Leo and Harry, and their father Joseph Pfeifer - the founder of the men's clothing store. In 1910 two other Pfeifer brothers who owned a jewelry store, Albert and Preston Pfeifer, merged with the clothier.
In the 1920s the store slogan touted its location in the "Heart of Little Rock," which at that time was a stretch given its located at what was then the south end of commercial Main Street. Pfeifer's competed between the world wars with the Gus Blass Company, M. M. Cohn, Kempner's, Joe D. Black, and Gilbert Blass.
In 1934 the department store was managed by Sam Strauss, Sr., who had married Leo Pfeifer's daughter Eleanor Pfeifer in 1923.
In the early 1950s the store housed a U.S. Post Office and the offices of optometrists Kathryn E. Morgan and Robert J. Becquet.
The department store was sold to Dillard's Department Stores in September 1963, and served as the corporate headquarters until 1991 when the company moved the headquarters west on Cantrell Road. The loss of the headquarters building devastated downtown Little Rock. In 1996 Quapaw Restoration Associates renovated the building, leasing space to the Arkansas Department of Human Services, Division of Blind Services.
The Pfeifer Brothers Department Store is listed on the National Register of Historic Places.
References
Bill Lewis, "Downtown Unlimited Honors Strauss, Reviews Progress," Arkansas Gazette, January 23, 1964.
Mike Trimble, "30 Years Create Downtown Differences," Arkansas Gazette, May 2, 1982.
External links