Peabody Hotel
From FranaWiki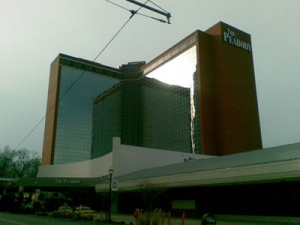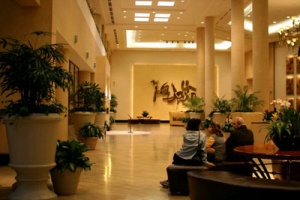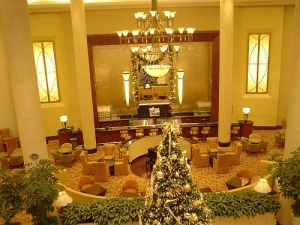 The Peabody Hotel is a 418-bed luxury hotel located at Three Statehouse Plaza on the Arkansas River in downtown Little Rock, Arkansas. Every room in the nineteen-story hotel features exclusive Peabody Dream beds. The Peabody hotel chain renovated the former Excelsior Hotel for $40 million in 2002, renaming the hotel in the process.
Paula Jones alleged that Bill Clinton used Arkansas state trooper Danny Ferguson to arrange a liaison with state employee Paula Jones in his Excelsior hotel room on May 8, 1991. The story of this alleged encounter first appeared in the conservative American Spectator magazine, and prompted a sexual harrassment suit by Paula Jones.
The hotel is known for its daily duck parade at 11 AM and 5 PM. Ducks swim in the lobby fountain.
References
Kyle Brazzel, "Wallis Blair Allen," Arkansas Democrat-Gazette, July 4, 1999.
External links