Henry Massey Rector
From FranaWiki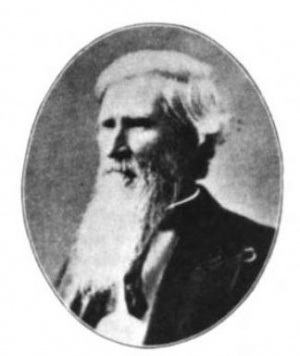 Henry Massey Rector was the sixth governor of the State of Arkansas, serving from November 16, 1860, to November 4, 1862.
Henry Rector was born to Elias and Fanny B. Rector near Louisville, Kentucky, on May 1, 1816. In his teen years the future governor drove horses at his stepfather Stephen Trigg's salt mine in Missouri. He then attended formal school in Louisville for one year before returning to Arkansas to manage lands left to him by his father. He became teller of the State Bank in 1838, but returned to farming in rural Saline County.
President Tyler appointed Rector U.S. Marshall for the Arkansas District in 1842, a position he held until 1843. He was elected to the Arkansas State Senate in 1848. He was also appointed a U.S. Surveyor-General to Arkansas. In 1854 he opened a law office in Little Rock, and turned his attention to criminal cases. The next year he was elected to the Arkansas state legislature. In 1859 he was elected to the Arkansas Supreme Court. He was elected Democratic governor of the state in 1860.
When President Abraham Lincoln called for Arkansas troops to defend the Union in April 1861, Rector is said to have responded: "In answer to your requisition for troops from Arkansas to subjugate the southern states, I have to say that none will be furnished. The demand is only adding insult to injury. The people of this state are freemen, not slaves, and will defend to the last extremity their honor, lives and property against northern mendacity and usurpation." He then moved to take control of the Little Rock Arsenal and the Fort Smith Arsenal.
In a quirk of CSA constitutional business Rector was not preserved as governor of the state beyond 1862.
References
The National Cyclopaedia of American Biography: Being the History of the United States as Illustrated in the Lives of the Founders, Builders, and Defenders of the Republic, vol. 10 (J.T. White, 1900), 187.
External links