Hayes Grain & Commission Company
From FranaWiki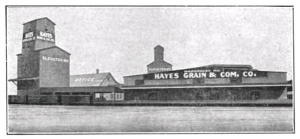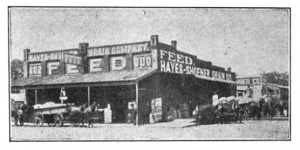 The Hayes Grain & Commission Company was a large grain elevator operation headquartered in North Little Rock and Fort Smith, Arkansas. The company owned a large elevator (pictured) on the south side of the Arkansas River in downtown Little Rock. The names of the affiliated plants in the Little Rock area were named Hayes-Thomas Grain Company, Argenta Grain Company, Farmer's Grain Company, Spot Cash Feed Company, and the Argenta Cash Store.
The company also owned plants in the state of Oklahoma, and in Stuttgart, Arkansas.
References
Bernie Babcock, Yesterday and Today in Arkansas: A Folio of Rare and Interesting Pictures from Mrs. Babcock's Collection for Stories and Legends of Arkansas (Jordan & Foster Printing Co., 1917), n.p.
External links