Gus Blass
From FranaWiki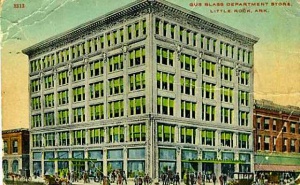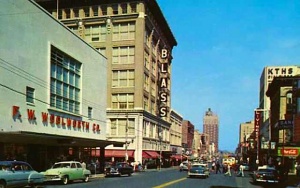 Gus Blass founded the Gus Blass Department Store on the 300 block of Main Street in downtown Little Rock, Arkansas. Blass opened his first store in Little Rock with Max Heiman in 1871. Blass died in 1919, and is interred at Oakland Hebrew Cemetery.
The Blass store was purchased by William T. Dillard in February 1964, and renamed Pfeifer-Blass four years later in a merger with nearby department store Pfeifer's. The original Blass store location was permanently closed in July 1972.
References
Leroy Donald, "Owner Finds New Home for Store Behind Facade," Arkansas Gazette, October 23, 1983.
External links