Dave Grundfest Company
From FranaWiki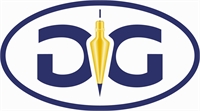 The Dave Grundfest Company is a commercial construction firm founded by Dave Grundfest III in November 1992.
Dave Grundfest is a graduate of the University of Colorado and the UALR Graduate School of Business. Other project managers at the company are Jeff McNeil, Robert Adams, and Mike Green.
Local projects completed by the company include the Tenenbaum Center Amphitheater, the Competitive Cyclist distribution warehouse, the Arkansas Surgery & Endoscopy Center, Mehaffy Veterinary Clinic, Imagining Solutions, the Junior League of Little Rock, the Center for Toxicology and Environmental Health, American Imaging, The Sharper Image store on Chenal Parkway, Dogwood Crossing, the Chenal Place Shopping Center, Molex in Maumelle, the Lighthouse for the Blind, Rainwater Flats, the 300 Third Tower, Hefley Gym, and a number of bank branches, self-storage depots, and medical clinics.
The company is headquartered at 1221 Westpark Drive.
References
External links