Arkansas School for the Deaf
From FranaWiki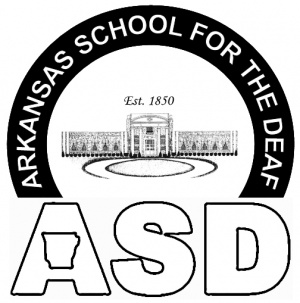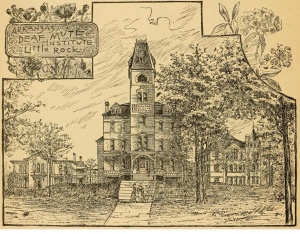 The Arkansas School for the Deaf at 2400 West Markham Street in Little Rock, Arkansas, traces its origins to a school for deaf and hard of hearing children opened by Augustus Ward in Clarksville, Arkansas, in 1850. It was the first deaf school west of the Mississippi River. Ward opened a second school in Fort Smith, Arkansas, in 1860. The instructor at the school was Matthew Clark, a graduate of the Institute for the Deaf-Mute in New York.
After the Civil War the school was moved to Little Rock. It became a state institution by an act of the Arkansas General Assembly on July 17, 1868. Telephone inventor Alexander Graham Bell and his deaf wife Mabel Gardiner Hubbard visited the school in 1898. The school was devastated by fire on September 30, 1899.
Beginning in 1949, black deaf students attended the Madison Street School. In 1965, black students were reintegrated into the Arkansas School for the Deaf.
References
External links