Argenta Historic District
From FranaWiki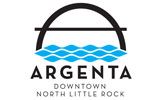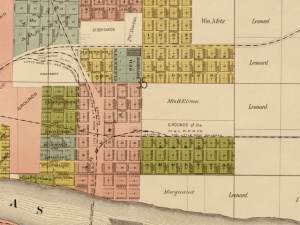 The Argenta Historic District is an urban neighborhood in North Little Rock, Arkansas. The district runs along Melrose Circle and Willow Street south to West Fourth Street, and along North Main Street from West Sixth Street to West Third Street. Argenta is the original name given to the City of North Little Rock and is a derivation of the Latin word for silver: "argentum." The city took this name from 1904 to 1917 because of a silver mine operated by the Southwest Arkansas Mining Company ten miles north.
The district witnessed an influx of businesses during the 1920s, which tapered off by the 1950s and residents moved out of the downtown district. Longtime fixtures that closed or moved away included Haverty's Furniture and the Liberty Movie Theater.
Main Street Argenta (MSA) is a nonprofit organization dedicated to the redevelopment of downtown North Little Rock, Arkansas. Main Street Argenta is a project founded by the Main Street Arkansas Division of the Arkansas Historic Preservation Program. The Argenta Community Development Corporation (CDC) is a non-profit organization that renovates and constructs homes in downtown North Little Rock, Arkansas. Notes CDC executive director Brad Williams, "[T]he addition of new restaurants and businesses along Main Street, the improvements along the sidewalks and store fronts, and the work of the Argenta Downtown Council are all making downtown North Little Rock the place to eat, be seen, and live."
Dining in Argenta
Other businesses and services
Entertainment
Apartment and condominium complexes
References
Stephanie Mock, "Argenta Arising," Arkansas Democrat-Gazette: Where We Live 2008 Supplement.
Jake Sandlin, "Argenta's Revival in Full Bloom," Arkansas Democrat-Gazette, April 4, 2009.
Laura Stevens, "Argenta Backers Say No Looking Back Now; Downtown NLR Renewal Has Passed 'Tipping Point,'" Arkansas Democrat-Gazette, August 10, 2008.
External links