Ambrose H. Sevier
From FranaWiki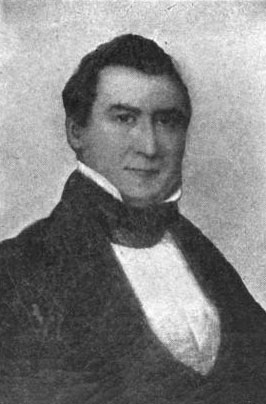 Ambrose H. Sevier was a territorial legislator and U.S. Senator from Arkansas.
Sevier descended from a French Huguenot family that supported the George Washington in the Revolutionary War. A branch of the family, from which Ambrose Sevier descended, moved to Tennessee around the time of the war. Sevier moved to Arkansas in 1821. He represented Pulaski County in the Arkansas territorial legislature from 1823 to 1827. He was instrumental in lobbying for Arkansas statehood, which was successful in 1836.
Sevier served as U.S. Senator until 1847, when he became foreign minister to Mexico.
References
John Hugh Reynolds, Makers of Arkansas History (Silver, Burdett and Company, 1905), 128-136.
External links