St. Vincent Infirmary Medical Center
From FranaWiki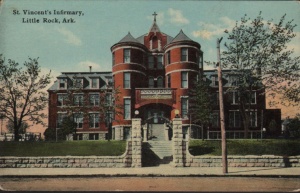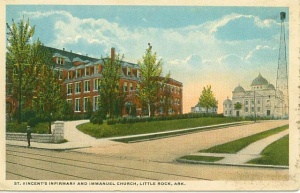 St. Vincent Infirmary Medical Center is a Little Rock hospital, part of the St. Vincent Health System, and affiliated with Catholic Health Initiatives. The hospital has 973 licensed acute inpatient services beds and 76 licensed long-term care services beds.
The St. Vincent Hospital was established in 1888 by the Sisters of Charity of Nazareth.
The address of the hospital is Two St. Vincent Circle.
References
External links