Post Familie Vineyards & Winery
From FranaWiki
| | |
| --- | --- |
| Street View of the Post Winery | |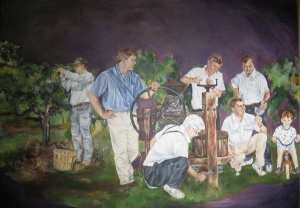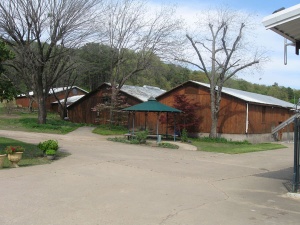 Post Familie Winery, founded by Jacob Post in the 1880s, remains one of the most prominent wineries in Arkansas and is one of the leading 100 wineries in the US. The vineyard, which is located in Altus, is the second leading winery in terms of output in Arkansas (first in output according to their company website). The vineyard grows the native Muscadine fruit for fermenting among carrying traditional wines such as merlots, chardonnays, and even produces high quality non-alcoholic juices.
The winery is in its fifth generation of the Post family, and has been under the leadership of Matt Post since 1953. The winery has vineyards atop the Saint Mary's Mountain in Altus, where all of the Altus wineries grow their grapes. They have received several awards both regionally and nationally for their Red Zinfandel and Vignoles.
Post Familie Winery participates in several community functions throughout the year including Wakarusa at Mulberry Mountain, the Springtime Gala at Altus City Park, the Mount Magazine Butterfly Festival at Mt. Magazine State Park, and the Altus Grape Festival among others. They also participate in a yearly thanksgiving festival that is held at St. Mary's Catholic Church in Altus. During this Thanksgiving there are over a thousand people that come to participate in the festivities from all over the state and are served food from 11 a.m. to 1 p.m. This, according to Joseph Post, is a type of barometer for their wine making operation because all of the wineries donate many different types of wines and they note which ones are consumed first so they know to make a little more of that wine in the future.
Hours for the winery are 9:30-6:00 Monday through Saturday, and 12:00-5:00 p.m. on Sunday.
Tours are offered from 11:00-3:00 by appointment, and include a complimentary wine tasting.
To visit the Post Familie Vineyard Website for tastings and seasonal information visit their site.
References
External links