National Archives and Records Administration
From FranaWiki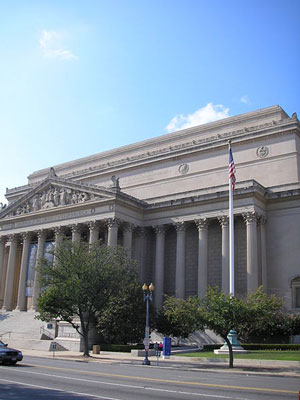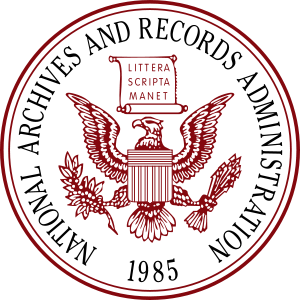 National Archives and Records Administration (NARA) is the "nation's recordkeeper."
NARA holds ownership over and runs daily operations at ten presidential libraries. The Office of Presidential Libraries within NARA administers all presidential sites. Before the Clinton Library joined the system the libraries contained about 300 million pages of documents, 5 million photos, 14 million feet of film, 70,000 hours of audio and video recordings, and 330,000 artifacts. In 2003 these duties cost NARA approximately $42 million. Attendance figures at all presidential libraries administered by NARA topped 33 million between 1975 and 2000. In 1999 more than 1.4 million visitors passed through their doors. The presidential libraries themselves are built with private donations.
The most recent presidential complex added to the NARA system is the Clinton Library in Little Rock, Arkansas, which opened in 2004. One of NARA's main purposes there is to safeguard and preserve the records in the Clinton Library Archives. According to the Presidential Records Act of 1978 all presidential papers, excluding those of national security interest, become public in 2013, twelve years after Clinton left office. In November 2001 President George W. Bush signed Executive Order 13233, which allowed sitting presidents to deny release of the records of prior administrations regardless of the wishes of the president generating the papers. This rule was strengthened by President Bush's Executive Order 13292 in March 2003. The order further restricts access to sensitive national security information in presidential papers.
References
August Gribbin, "Presidential Palaces," Insight on the News 16.13 (April 3-10, 2000): 32-33.
External links