Museum Center
From FranaWiki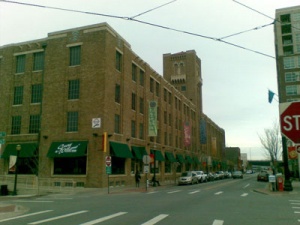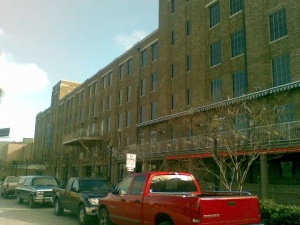 The Museum Center is located at 500 President Clinton Avenue in the historic Little Rock River Market District. The building houses the Arkansas Museum of Discovery, Hearne Fine Art, Pyramid Art, Books & Custom Framing, Boscos, the Underground Pub, Sonny Williams' Steak Room, Allied Technology Group, and the law offices of Cross, Gunter, Witherspoon & Galchus, P.C.
The Museum Center, originally called the Terminal Building, was constructed in the 1920s. From about 1985 to 1991 the building housed the printing presses of the Arkansas Democrat newspaper, and then became a storage building owned by Democrat-Gazette publisher Walter E. Hussman Jr.. It underwent a $4 million purchase and renovation in the mid-1990s and reopened as the home of the Museum of Discovery in 1998. Much of the funds for the construction came from the FUTURE-Little Rock sales tax and a private fundraising campaign. Said Little Rock Parks and Recreation director Bill Bunten, "It's a wonderful building for a museum because of access to Riverfront Park, the plans to make that area along East Markham an entertainment district and its tremendous amount of capacity. No other site, and there were a lot we looked at, had all those advantages." The museum occupies 44,000 square feet of the 200,000 square foot building.
References
Sandra Cox, "LR to Plant Market by Riverside; East Markham Site Expected to Be Flourishing by Memorial Day," Arkansas Democrat-Gazette, September 7, 1995.
Kevin Freking, "Museum Panel Like Terminal Building: $4 Million Earmarked for New Home," Arkansas Democrat-Gazette, June 24, 1994.
Ray Pierce, "[No title]," Arkansas Democrat-Gazette, November 21, 1995.
Danny Shameer, "River Market Proponents Fishing for Funds," Arkansas Democrat-Gazette, September 18, 1995.
External links