First Presbyterian Church
From FranaWiki
| | |
| --- | --- |
| Street View of First Presbyterian Church | |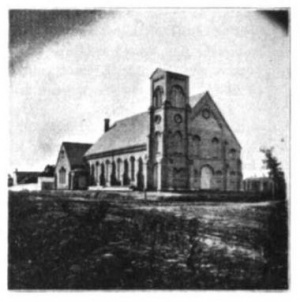 First Presbyterian Church was established in Little Rock, Arkansas, in 1828 under the leadership of Reverend James W. Moore. Moore was known for removing "wickedness and vice" from the town and replacing it with "morality and piety."
The congregation constructed a brick and stone English Gothic church on the southwest corner of East Eighth and South Scott streets (123 East Eighth Street) in 1921. The church was designed by John Parks Almand. The Little Rock Boys Club stood directly across Scott Street to the east.
The church is home to a Nichols & Simpson organ, which replaced an original E. M. Skinner organ. The Nichols & Simpson instrument features a moveable oak three-manual console made of burl eucalyptus and other exotic woods. Frank Friemel designed the organ, which was built by Quigley Custom Pipe Organ Components.
References
Ira Don Richards, Story of a Rivertown: Little Rock in the Nineteenth Century (1969), 14-15.
External links