Diamond Bear Brewery
From FranaWiki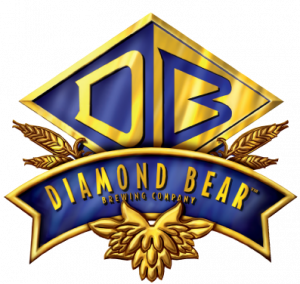 | | |
| --- | --- |
| Street View of Diamond Bear Brewery | |
Diamond Bear Brewery is located at 323 Cross Street in Little Rock, Arkansas. The brewery offers a low-frills complimentary brewery tour at 2 PM and 4 PM on Saturdays. The brewery is located in a former car dealership and is owned by Russ and Sue Melton. Jesse Melton is currently the Master Brewer.
The brewery began making beer on September 21, 2000, and began distributing its product to the Flying Saucer brewpub on October 17, 2000.
Diamond Bear beer is brewed according to the German Purity Law of 1516, meaning only water, yeast, barley, and hops are used in the brewing process. There are currently six varieties of Diamond Bear Beer:
Honey Weiss, a wheat lager made with red wheat and native Arkansas honey (available only in the summer)
Irish Red, a bold red ale made with a "rich blend of malt" and hops (available only in the spring)
Pale Ale, a medium-bodied, English-style pale ale (available year-round)
Paradise Porter, a medium-bodied porter with hints of chocolate malt (available year-round)
Presidential IPA, a full-bodied India Pale Ale (available year-round)
Rocktoberfest, a Marzen/Octoberfest-style lager (available only in the fall); named after LittleRocktoberfest
Southern Blonde, a light-bodied German Pilsner lager (available year-round)
Diamond Bear's name comes from a combination of two things native to Arkansas: diamonds and bears. Arkansas is the only state with a diamond mine, and was once called the "Bear State." The Meltons called their company Diamond Bear in hopes of "creat[ing] a name that is distinctly Arkansan."
References
External links