State Penitentiary
From FranaWiki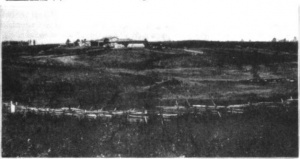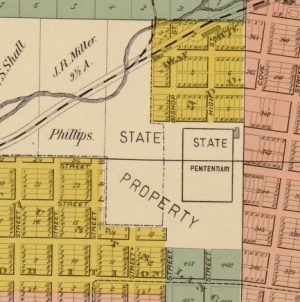 The State Penitentiary was constructed in 1840 on the site of the present Arkansas State Capitol in Little Rock.
Penitentiary construction was approved in 1838 by then-governor James S. Conway, and one year later the state purchased 92.41 acres of land for the purpose. On July 30, 1846 the original penitentiary was destroyed by a convict's arson.
In 1863 the Union troops seized the prison, returning it to state hands in 1867. When construction began on the new state capitol in 1899, the penitentiary was removed to The Walls southwest of the city. Construction of the walls was completed in 1910.
References
External links