Arkansas Children's Hospital
From FranaWiki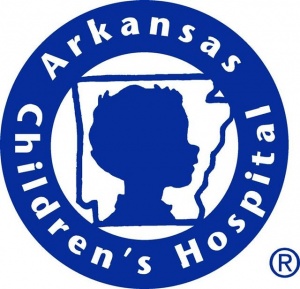 Arkansas Children's Hospital (ACH) is a pediatric medical center located in Little Rock, Arkansas. The hospital is affiliated with the University of Arkansas for Medical Sciences.
Origins
Arkansas Children's Hospital is an offshoot of the Arkansas Children's Home, founded by Little Rock businessman Horace G. Pugh in 1912. Children's Home superintendent Orlando P. Christian added the hospital to the facility in 1926. The orphanage closed in 1954.
Current Pediatric Facilities
Arkansas Children's Hospital is the only pediatric hospital in Arkansas, serving children from birth to age 21. It is also one of the largest pediatric hospitals in the United States. Their facility boasts an internationally renowned reputation for intensive treatments, unique procedures and forward-thinking research – all dedicated to fulfilling the mission of enhancing, sustaining and restoring the health and development of children. They strive strongly to change children's lives for the better.
Arkansas Children's Hospital is a non-profit, private hospital, dedicated to helping children live healthy and productive lives. The staff consists of more than 500 physicians and a 3,500 member support staff. The campus spans 26 city blocks and has a floor space totaling over 1,200,000 square feet. In the last year, the emergency room, outpatient and specialty clinics had more than 250,000 visits from children, not only from Arkansas, but throughout the world. The hospital has many one-of-a-kind pediatric specialists and is licensed for 280 beds.
Arkansas Children's Hospital is a world leader in many areas of care, utilizing leading-edge treatments, state-of-the-art facilities and aggressive research and development.
The physicians employed here are consistently recognized for their outstanding performance and achievement in taking care of our young patients. In 2004, 91 doctors from Arkansas Children's Hospital were listed among The Best Doctors in America. These physicians also were included among the 2005 Top Doctors in America list, as well as the Arkansas Times' selection of best physicians in the state.
Relationship to UAMS
ACH serves as the pediatric teaching affiliate of UAMS and is home to the Department of Pediatrics. ACH is the classroom where medical students study the pediatric component of all disciplines. In turn, UAMS shares its current medical breakthroughs and technological advancements. UAMS faculty on the ACH campus are practicing physicians as well as teachers to UAMS students in medicine, nursing, pharmacy and allied health.
Hillary Rodham Clinton is a past honorary chair of the Arkansas Children's Hospital.
References
External links