Dan Burton
From FranaWiki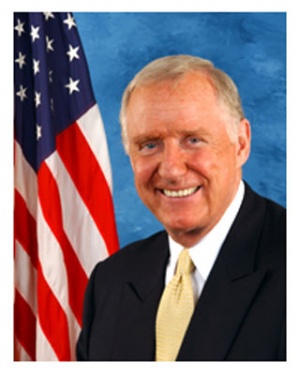 Dan Burton is an Indiana Republican U.S. Representative who investigated allegations of improper actions related to Bill Clinton's eleventh-hour pardon of commodities broker Marc Rich. In particular, Burton questioned the timing of the pardon so soon after his ex-wife Denise Rich gave the Clinton Foundation a gift of $450,000. Denise Rich's friend Beth Dozoretz also pledged to raise $1 million for the Clinton Presidential Library in Little Rock. Clinton's last-minute pardons included Marc Rich's business partner Pincus Green.
Burton subpoenaed records of all contributions and pledges of more than $5,000 to the Clinton Foundation. On March 2, 2001, the Clinton Foundation agreed to turn over to Burton's House Committee on Government Reform a list of one hundred names of donors who contributed that amount or more. House investigators uncovered the fact that Clinton Foundation board member Cheryl D. Mills was present during a discussion of the pardon of Marc Rich at the White House on January 19, 2001.
Mary Jo White, the U.S. attorney for the Southern District of New York, also launched a criminal investigation into the matter in February 2001.
References
Alison Leigh Cowan, "Ex-Wife of Pardoned Financier Pledged Money to Clinton Library," New York Times, February 9, 2001.
Kevin Sack, "Pardon Is Trouble for Clinton Library," New York Times, February 18, 2001.
"A New Front in the Pardon Investigation," New York Times, February 16, 2001.
Don Van Natta, Jr. and David Johnston, "Clinton Library Will Yield Details on Big Donations," New York Times, March 3, 2001.
External links