Charles Lafayette Rogers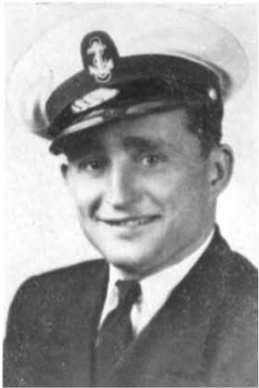 Ensign Charles Lafayette Rogers
[Unknown D.O.B.] – [Unknown D.O.D.]
Ranked third highest in his squadron's fighter training courses at the time of his death.
Personal History
Rogers was born to Mr. and Mrs. A.L. Rogers. He had one brother, Ova Leon Rogers, and three sisters, Ann, Billie Jo, and Betty Ruth Rogers.
Rogers attended UCA, called Arkansas State Teachers College at the time, from 1939 to 1940, and then attended University of Arkansas at Fayetteville until he enlisted in the service.
He entered the United States Naval Air Forces at Corpus Christi, TX in Feburary 1942. He was sent to Louisiana and Pensacola, FL to receive flight training.
Gallery