William Savin Fulton
From FranaWiki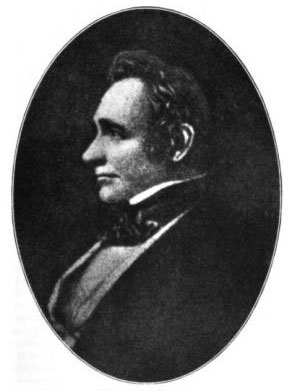 William Savin Fulton (1795-1844) was the fourth and last territorial governor of Arkansas, serving from 1835 to 1836.
Fulton was born to Judge David Fulton in Cecil County, Maryland, on June 2, 1795. He graduated from Baltimore College in 1813, and read law the next year with William Pinkney. At the outbreak of the War of 1812 he defended Baltimore at Fort McHenry. In 1815 he departed for Tennessee with his family, settling into a Nashville law office with Felix Grundy. In 1818 he opened a practice in Gallatin, Tennessee. That same year he was named private secretary to General Andrew Jackson, who had just launched the Seminole War.
In June 1821 Fulton established a new practice in Florence, Alabama. He also edited a weekly newspaper called the Florence Gazette. President Jackson named him Arkansas Territorial Secretary on April 8, 1829, a position formerly held by Robert Crittenden. Fulton became territorial governor on March 9, 1835. He was succeeded by the first Arkansas Governor James Sevier Conway in 1836. Fulton expressed unpopular opposition to the entrance of Arkansas into the Union in 1835, but soon was elected U.S. Senator from the state.
Fulton died on August 15, 1844, after collapsing due to poisonous fumes from new paint in his home. He is buried in Mount Holly Cemetery.
References
The National Cyclopaedia of American Biography: Being the History of the United States as Illustrated in the Lives of the Founders, Builders, and Defenders of the Republic, vol. 10 (J.T. White, 1900), 184.
External links