River Market Development Project
From FranaWiki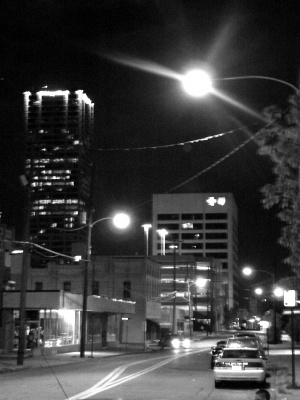 The River Market Development Project was launched with the opening of the River Market Hall in July 5, 1996. It is part of a $300 million riverfront development effort. The River Market is an indoor market filling 10,000 square feet and an outdoor Farmers' Market with two covered pavilions which stretch the total area to 15,000 square feet. The purpose of the project is to redevelop the historic market area of downtown Little Rock, Arkansas by encouraging sole proprietors and local farmers to establish shops, stalls, and day tables in the downtown district. These shops are the heart and sole of the River Market, seeing hundreds to thousands of customers and tourists daily. Some of these vendors include Andina Cafe, Big on Tokyo, Boulevard Bread Company, Casa Manana, Coast Cafe, Layla's Pizzeria, Middle Eastern Cuisine, River Market Grocery, Scapetto's Italian Deli & Catering, Shaka Smoke Lodge, and VK Brown.
The Farmer's Market is filled with farmers who deliver fresh produce daily from their own land and sell them from the backs of their trucks straight to the Farmer's Market's daily visitors. The produce that is found in the Farmers' Market includes: peaches, eggplant, strawberries, watermelon, beans, peas, corn, herbs, plants, greens, tomatoes, plums, berries, goat cheese, beets, cucumbers, peppers, potatoes, squash, asparagus, eggs, cabbage, broccoli, zucchini, cherries, lettuce, onions, spinach, and radishes. The Farmers' Market officially opens each April and is open year-round as long as there are crops to put out.
References
Julian E. Barnes, "[No title]," Arkansas Democrat-Gazette, December 23, 1995.
Julian E. Barnes, "Jimmy Moses: The Man Has a Vision to Give Life to Downtown Little Rock," Arkansas Democrat-Gazette, June 9, 1996.
John Brummett, "Can LR Do Two Things at Once? Sniping at River Market Begins," Arkansas Democrat-Gazette, August 28, 1999.
Jennifer Liberto, "Areas Targeted for Subsidy May Include River Market," Arkansas Democrat-Gazette, August 25, 1999.
Danny Shameer, "Call Goes Out for Fish, Ice Cream, Flowers; Vendor Goal: Fill About Half of 23 Booths by July Opening," Arkansas Democrat-Gazette, March 29, 1996.
Danny Shameer, "River Market Proponents Fishing for Funds," Arkansas Democrat-Gazette, September 18, 1995.
Danny Shameer, "Riverfront Accepts 12 Vendors; Market Has Room for 4 More; District to Boast Bakeries, Barbecue, Flowers, and Fish," Arkansas Democrat-Gazette, June 1, 1996.
External links