Main Street Bridge
From FranaWiki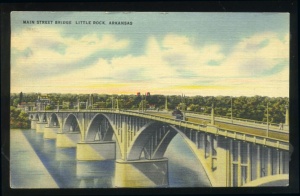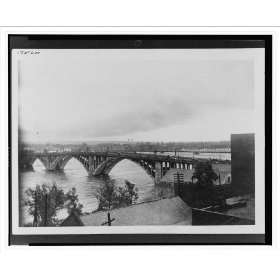 The Main Street Bridge is one of two bridges of that name spanning the Arkansas River in Little Rock-North Little Rock, Arkansas.
The original Main Street Bridge finished in 1924 was a seven-span open-spandrel arch bridge. The bridge was replaced in 1973.
A single 2,200-foot Little Rock River Rail streetcar track passes over the bridge on the eastern side.
References
External links