Little Rock City Hall
From FranaWiki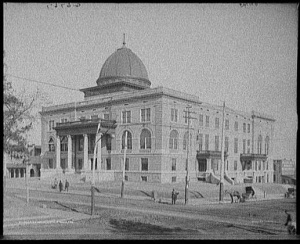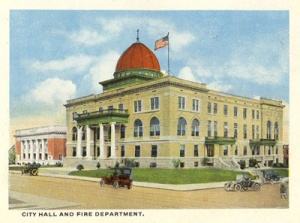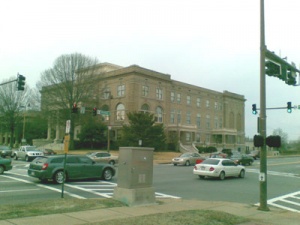 Little Rock City Hall is the seat of government of the City of Little Rock.
City Hall was originally located on the second floor of a downtown liquor store. The current City Hall, at the corner of Markham and Broadway, was designed by local architect Charles L. Thompson in the Classic Revival style and opened on April 15, 1908. When it opened it sported a copper dome and large windows. The dome was removed in 1956 after locals voted to remove the structure rather than repair it. In the 1960s several windows were bricked-in to reduce the cost of air conditioning.
Many of the original city offices have since moved into separate facilities, including the Arkansas Museum of Natural History and Antiquities and the Little Rock Police Department. The West Wing of the structure is connected to the renovated Central Fire Station, built in 1912, which now accommodates additional government office space.
References
Ray Hanley, Little Rock (Arcadia Publishing, 2007), 18-19.
External links