Grady Manning Hotel
From FranaWiki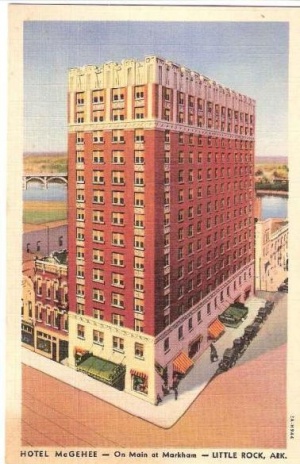 The Grady Manning Hotel was originally known as the Ben McGehee Hotel, owned by Benjamin Collins McGehee. The hotel once stood on the north-west corner of Main and Markham streets in Little Rock, Arkansas. In the late 1960s the hotel was owned by the Southwest Hotels chain. Southwest Hotels also owned the Albert Pike Hotel, the Marion Hotel, and the Lafayette Hotel.
The Grady Manning was razed along with the Marion Hotel on February 17, 1980, to make way for the new Excelsior Hotel and Statehouse Convention Center.
Architect Julian Bunn Davidson designed the Grady Manning Hotel. It was built in 1930.
References
External links