Fort Logan H. Roots
From FranaWiki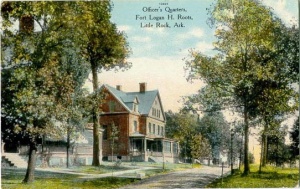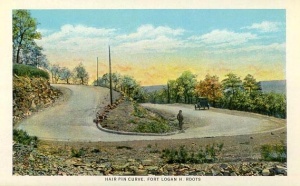 Fort Logan H. Roots was a federal military base established in the 1890s on 1,100 acres of land on La Grande Roche ("The Big Rock") in North Little Rock, Arkansas. Fort Roots replaced the Little Rock Arsenal located at the present site of MacArthur Park.
Today the base holds fifteen large ward buildings and seventy-six other buildings in the Romanesque Revival and Greek Revival styles. The military complex is now home to the Eugene J. Towbin Healthcare Center of the Central Arkansas Veterans Healthcare System.
The fort is named for Colonel Logan H. Roots, who was instrumental in bringing the fort to the city and in getting the federal government to return the old Little Rock Arsenal to the city as a park.
References
Bernie Babcock, Yesterday and Today in Arkansas: A Folio of Rare and Interesting Pictures from Mrs. Babcock's Collection for Stories and Legends of Arkansas (Jordan & Foster Printing Co., 1917).
External links