Community Theatre of Little Rock
From FranaWiki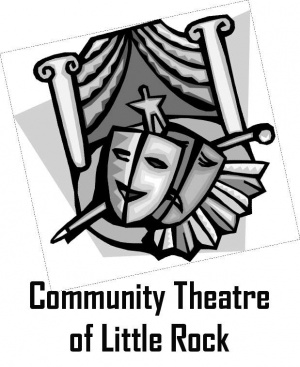 The Community Theatre of Little Rock is a nonprofit, volunteer organization of actors, directors, producers, designers, and engineers who produce theater events in the Woolly Fine Arts Building in the Arkansas School for the Blind, although it has also played in many other venues. The Community Theatre of Little Rock, which has been in operation since 1956, is located at 2600 West Markham.
Before 1960, it performed in turn at the Parish Hall at Ninth and Louisiana streets, Trinity Parish Hall, Robinson Auditorium, a renovated feedstore at 609 Center Street, and the Medical Center Auditorium. It moved on to National Investors Life Building, the Arkansas Arts Center, and Student Union until 1980, when it moved back to to Arkansas Arts Center, then to UALR, the Excelsior Hotel, the Arkansas Repertory Theatre, Little Rock Garden Council, and Hall High School. The Community Theatre was a fixture of the Capital Keyboard Theatre until it was offered Wholly Auditorium in 2002.
Wholly Auditorium provides the Community Theatre with a enough room with its 500 seats and a 37 foot proscenium stage. Auditions for the Community Theatre of Little Rock are open to the public The Community Theatre and no experience is necessary. Likewise, it is entirely dependent on people volunteering for every position available.
References
External links