Difference between revisions of "Central Baptist College"
From FranaWiki
Line 27:
Line 27:
 

*Cross Country  

 

*Cross Country  

 

*Volleyball  

 

*Volleyball  

−

*Softball  

+

*Softball

−

*Golf.

+
 
+

*Golf

 
 
 

====Enrollment figures====

 

====Enrollment figures====
---
Revision as of 15:01, 24 February 2011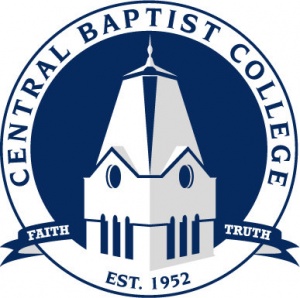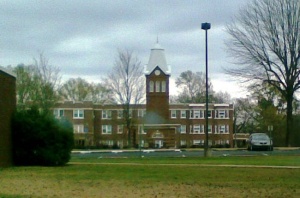 Central Baptist College (CBC) in Conway, Arkansas, was founded in 1952 as Conway Baptist College. The school is located at 1501 College Avenue in Conway, Arkansas. The school grounds were originally occupied by Central College for women, which was established in 1892 and closed in the 1947-1948 school year. Central Baptist College is an affiliate of the Baptist Missionary Association of Arkansas.
Degree programs and academics
CBC offers associate of arts degrees in business, education, general education, mathematics, music, office administration, pastoral studies, and religious education. The college offers bachelor's degrees in church music, youth ministry, and bible studies with emphases in missions, pastoral studies, and religious education.
History
Athletics
The mascot of Central Baptist College is the Mustang. CBC is a member of the National Christian College Athletic Association and the National Association of Intercollegiate Athletics. The Mustangs compete in NAIA Division II athletics. CBC has a total of twelve NAIA athletic teams.
Men's Sports
Basketball
Baseball
Cross Country
Soccer
Wrestling
Golf
Women's Sports
Basketball
Cross Country
Volleyball
Softball
Soccer
Golf
Enrollment figures
As of the 2010 fall semester, the enrollment at CBC is 670 students.
Presidents
The current president of CBC is Terry Kimbrow. He has served in that position since 2004. He has a Master's Degree from Arkansas Tech University. Under Kimbrow, CBC has set enrollment records and has also set plans to extend the campus of CBC to make way for additional enrollment. This plan called "Vision 2020: A Miracle in the Making" hopes to extend the capacity of CBC to 2,020 students by the year 2020 through multiple construction projects. While Kimbrow was served, CBC has received a record level of donations to the university.
Campus buildings
Notable former students or graduates
References
David McCollum, "Central Baptist College Joines the NAIA," Log Cabin Democrat, October 5, 2009.
External links