Difference between revisions of "Samuel M. Boyce"
Line 47:
Line 47:
 
 
 

[[Category:Veteran]]

 

[[Category:Veteran]]

 
+
---
Revision as of 13:31, 17 April 2017
PO3 Samuel Minor Boyce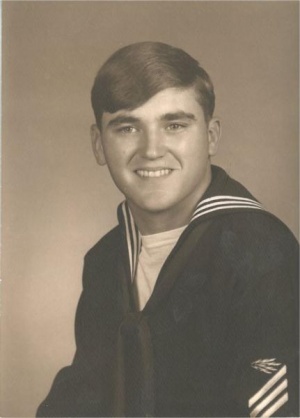 Personal History
Samuel Boyce was born on February 21, 1947 in Dardanelle, Yell County, AR, USA to parents Charles W. Boyce (1917 – 1996) and Elaine Minor Boyce (May 31, 1920 - Oct. 23, 2014). He had an older brother Charles Clay Boyce (1943-2009). Boyce studied at Arkansas State Teachers College before joining the U.S. Navy.
Military History
Samuel Boyce joined the United States Navy and served as a Petty Officer Third Class (Radioman Third Class) from 1966-1968. His Vietnam tour date began June 15, 1967, in which he served in the A-92-2, River Assault Squadron 9, TF 117 until his death in 1968. His service number was B706457.
Awards and Honors
Samuel Boyce was awarded these honors and awards:
Death
Samuel Minor Boyce died on February 6th, 1968 in Vinh Long, Vietnam from hostile combat. He is buried at Brearley Cemetary in Dardanelle, Arkansas and is also memorialized at the Vietnam Memorial at Panel 37E, Line 49, as well as the Yell County Vietnam Veterans Memorial in Arkansas, USA.
Gallery
References: