Reynolds Middleton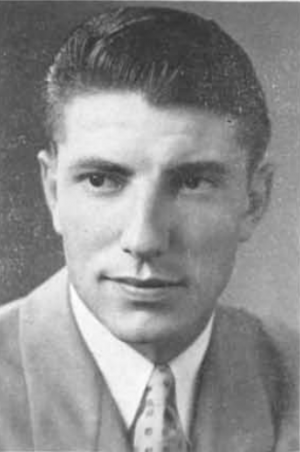 First Lieutenant Reynolds Middleton
[D.O.B.]– 23 November 1943
Personal History
Middleton lived in Conway, AR. He attended Arkansas State Teachers College, now known as UCA, in September 1935 and graduated in January 1941 with a Bachelor of the Arts, majoring in social sciences. His parents were Mr. and Mrs. Ed Middleton.
He was a member of the Chi Nu fraternity.
He entered the Army Air Corps in March of 1941. Middleton received his first aviation training while he was still in college, and took his basic training at Spartan Field in Muskogee, OK. He received his silver wings in October of 1941. He was a First Lieutenant, but just before his death he was notified of his promotion to Captain which would take effect on 3 December 1943 (He died 23 November 1943).
Death
Middleton died near Roberta, Georgia in a plane crash.