Raymond L. Long Jr.
Sergeant Major Raymond Leon Long, Jr.
Personal History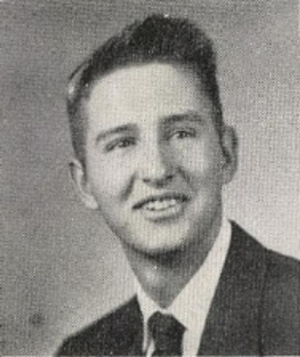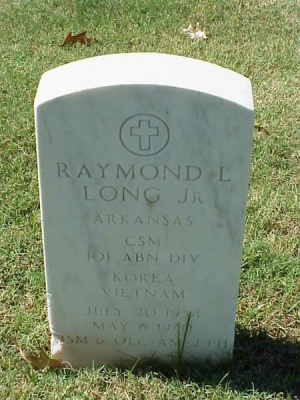 Raymond L. Long, Jr. was born on July 20th, 1934 and grew up in Little Rock, Arkansas. He was a member of the Assembly of God church.
Military History
Raymond L. Long, Jr. served in the United States Army from 1952-1970, at the time of his death. In addition to his service in the Vietnam War, Sergeant Major Long, Jr. also served in the Korean War, and was a former Green Berets with the U.S. Army Special Forces. He started his Vietnam tour date on October 4, 1969. Long, Jr.'s service number was 429540481.
Awards and Medals
Sergeant Major Raymond Long, Jr. was awarded the following awards and medals for his service:
National Defense Service Award
Purple Heart
Vietnam Campaign Medal
Vietnam Service Medal
Bronze Star
Combat Infantryman Badge
Korean Service Medal
Republic of Korea Presidential Unit Citation
Republic of Korea War Service Medal
United Nations Service Medal
Death
Sergeant Major Raymond L. Long, Jr. died on May 6th, 1970 at the age of 35 in the Quang Tri Province of South Vietnam. He was killed in action while serving as Sgt. Major with the HHC, 3rd Brigade, 101st Airborne Division. Long's cause of death resulted from multiple fragmentation wounds from mortar fragments. He is buried in the Little Rock National Cemetery (Plot 5, 3546-B). Additionally, Sergeant Major Long, Jr. is memorialized at the Vietnam Memorial in Washington, D.C. His name is located at panel 11W, Line 115.
References:
Gallery