Raymond Aubrey Mitchell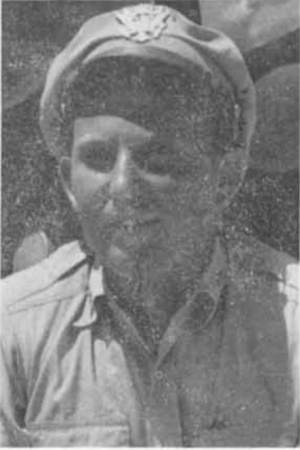 Captain Raymond Aubrey Mitchell
Memorial Tree 6
October 5, 1918 - December 12, 1944
NYA Worker
Recipient of Distinguished Flying Cross, Air Medal with clusters, and Distinctive Lead Crew Awards. Earned China-Burma-India and European Theater ribbons
Personal History
Mitchell was born in Perry, Arkansas to James H. and Pearl J. Mitchell. He had two siblings, Christine and Jeweldine Mitchell. He attended the Arkansas Teachers College from 1938 to 1939.
Mitchell married Emmandell High on July 17, 1944 in St. Francis, Arkansas. He was a worker for NYA. Throughout his life, he lived in Bentley, Conway, Perry, and Henton, Arkansas.
He enlisted in the 154th Observation Squadron, 19th Tactical Air Command, 379th Fighter Squadron of the US Army Air Forces. While in the military, he served in France, Belgium, Holland, and Germany. He went Missing in Action over Germany. A day after he was announced Missing in Action announcement, his promotion to major was announced.
Death
Passed in Germany on December 12, 1944
Buried in the Little Rock National Cemetery