Ralph L. Pemberton, Jr.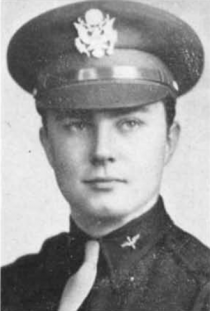 Second Lieutenant Ralph L. Pemberton, Jr.
[D.O.B.]-[D.O.D]
Assistant clerk in Selective Service Office of the Pulaski County Draft Board
Personal History
His parents were Mr. and Mrs. R. L. Pemberton, Sr. Pemberton attended the Arkansas State Teachers College, now known as the University of Central Arkansas, from September 1941 through June 1942.
He entered the United States Army Air Corps in June 1942, and became active duty in December 1942. Pemberton trained as an aviation cadet, earning his wings in October 1943. He was assigned as a 1st pilot on a B-24 and sent to Bari, Italy (April 1944). There he participated in aerial raids over the Ploesti area of Romania.
Death
He died over the Yugoslavian coastline on his 9th raid over the Ploesti area. Lieutenant Pemberton's plane was shot during the raid. Despite the heavy damage that the plane had sustained, Pemberton was able to almost make it back to the base. Just after crossing the Yugoslavian coastline, the plane engine gave out and the crew was forced to abandon the plane. The crew, including Pemberton, died following ejection from the aircraft.