Difference between revisions of "James U. Walker, Jr."
---
Revision as of 13:19, 17 April 2017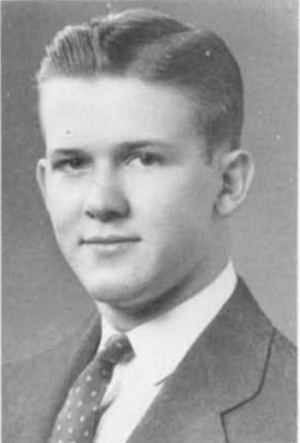 Aviation Cadet James U. Walker, Jr.
April 3, 1924 – March 4, 1944
Personal History
James Uriah Walker, Jr. was born in Crossett, Arkansas to Ruth Shockley Walker and James Uriah Walker. He grew up with one sister, Johnnie Mae Walker Evants. Walker attended Crossett High School. During high school, Walker was co-captain of the football team, a star basketball player, feature editor of The Termite and The Crossett Eagle, and state president of the Hi-Y. After graduation, he then went on to attend Arkansas State Teachers College where he was a member of Phi Lambda Chi fraternity.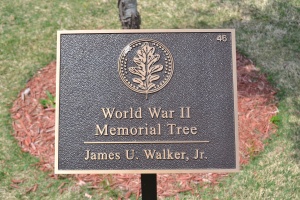 Military History
Walker enlisted in the Army Air Corps in January 1943. He did basic training at Sheppard Field, Texas and did primary training at Grider Field in Pine Bluff, Arkansas. Walker received further training at Independence, Kansas before going on to Eagle Pass, Texas.
Death
Walker died in a plane crash at Eagle Pass Army Air Field in Eagle Pass, Texas on March 4, 1944. He died three weeks before he was to receive his wings and the rank of second lieutenant. Aviation Cadet James U. Walker, Jr. is currently buried in Lakewood Cemetery in Crossett, Arkansas.
Gallery