Donovan L. Briley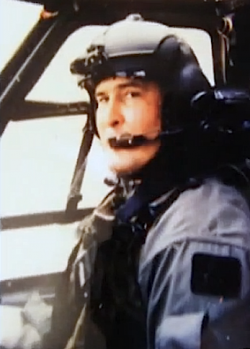 Chief Warrant Officer 3 Donovan L. Briley
December 19th, 1959 – October 3rd, 1993
Personal History
Known as Donovan "Bull" Briley to friends and family; Briley was born in North Little Rock, AR to Bob and Alice Ann Briley. He grew up with two brothers, James and Daniel. Later in life he met and married Sharri L. Briley and together they had a daughter named Jordan. Donovan Briley graduated from flight school in 1985 and joined the Army Reserve. He served in the 160th Special Operations Aviation Regiment nicknamed the "Night Stalkers." In addition to serving during the Somali Civil War he also served in the army in South Korea. During the Somalia War he was assigned as a task force ranger in Mogadishu.
Death
While participating in Operation Gothic Serpent during the Battle of Mogadishu, Briley's helicopter was downed by enemy fire.
Honor and Awards
Donovan Lee Briley was awarded the Distinguished Flying Cross for his actions during Operation Gothic Serpent on October 3, 1993. His awards also include two bronze stars, two purple hearts, two Air Medals with "V" devices, and two Air Medals. A memorial for Briley was erected on the grounds of Camp Joseph T. Robinson along with a street named after him.
Gallery
References