Centennial Bank
From FranaWiki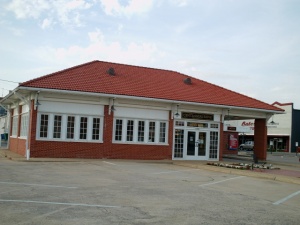 Historic Centennial Bank in Little Rock, Arkansas, was established in 1904.
Centennial Bank was merged with First State Bank, Community Bank, Marine Bank and Bank of Mountain View branches in central Arkansas in 2009. All branches now carry the Centennial Bank name. All of the banks are subsidiaries of Home BancShares.
References
Gwen Moritz, "Oldest Arkansas Companies," Arkansas Business, September 24, 2007.
External links